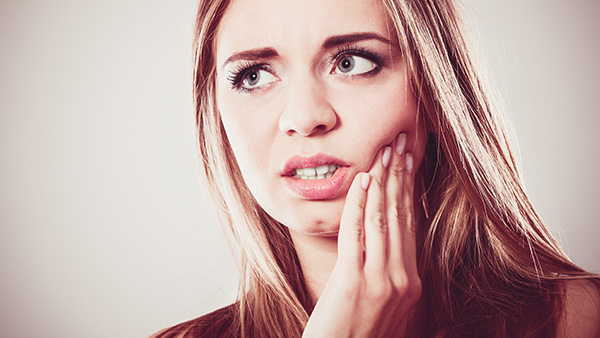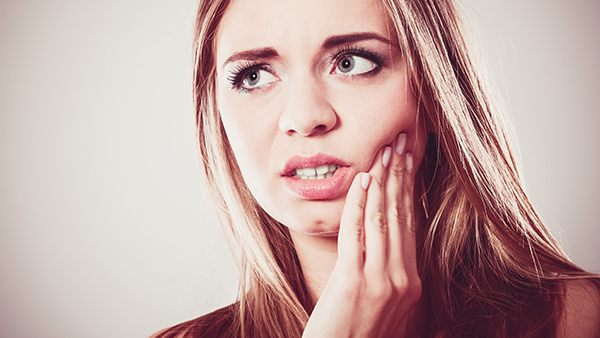 Accidents happen. When it's a broken arm or a sprained ankle, we all know what to do. But when it comes to injuries that involve your teeth or mouth, it can be hard to know if you need emergency dental services or not. Being prepared for a dental emergency can make a big difference in the outcome – just like any emergency. While lost teeth can often be replaced by dental implants, saving your natural smile is important. Learn about common injuries and the signs that mean it's time to call for emergency dental services.
First Steps to Take in a Dental Emergency
When a dental emergency happens, it's important to act quickly. The first thing to do is to contact your dentist as soon as possible. Immediate treatment of many emergencies with your teeth can significantly reduce the potential for infections or tooth loss. Luckily, many dentists will have the ability to see you immediately during their normal operating hours if emergency dental services are required.
If your emergency happens after-hours, your options will vary depending on your dentist and severity of your pain. Some offices keep a dentist on-call, either to see you for emergencies or to consult for emergency advice. If for any reason your dentist isn't available, we recommend heading to the nearest emergency room when the emergency is dire. In less critical situations, you can try to find the earliest possible time in your dentist's schedule for an appointment.
Common Dental Injuries & Emergencies:
Sometimes it's hard to tell what constitutes a dental emergency and what doesn't. More importantly, your safety depends on knowing whether to seek immediate medical attention when your mouth was damaged or is in pain. Here are some common dental emergencies and our tips on how to handle them:
Urgent Dental Emergencies
When you experience one of the situations below, get to your dentist or an emergency care facility as soon as possible:
Loose/Knocked Out Permanent Tooth — If you have a tooth that was knocked loose or completely out of your mouth, don't waste any time contacting your dentist. It could be possible to save the tooth, though the damage to your nerves or blood vessels will likely be permanent.
Painful Swelling – When you notice painful swelling, it could indicate an infection. Infections in the mouth can quickly become dangerous, so it's important to have them treated immediately.
Excessive Bleeding – There are many causes of bleeding gums, such as gum disease, but if the bleeding doesn't stop after a short time, it's an indicator of a bigger problem.
Severe Toothache – Never ignore a severe toothache, especially if it's chronic and not simply being agitated by food or drink. If the toothache is painful enough to be debilitating, contact your dentist or emergency services.
Jaw Injury – Damage to your jaw can cause internal bleeding or breathing that must be corrected as soon as possible.
Non-Urgent Dental Concerns
If you're experiencing any of the issues below, you should schedule an appointment as soon as possible, but in most cases, you will not need to go to the emergency room if your dentist is unavailable. However, every situation is unique and if you're not sure, always err on the side of caution and contact a medical professional immediately.
Chipped/Broken Tooth – If your tooth was broken or chipped, but you aren't suffering any noticeable pain, you should only need to contact your dentist for their next available opening.
Minor Toothache – Minor toothaches cause discomfort or slight pain, but aren't debilitating in any way. Often times they are triggered by food or drink, and indicate that you should schedule an appointment to look for cavities or other damage.
Lost Fillings or Crowns – Lost fillings or dental crowns won't put you at major risk in the short-term. Avoid eating on the affected tooth until your dentist can help restore the lost filling or crown.
Loose/Broken Wire or Braces – Occasionally a wire may come loose or a bracket may fall off your braces. You can use orthodontic wax to hold a bracket in place or ease discomfort from a wire poking the inside of your mouth.
What to Do Until Your Dentist Appointment
After experiencing a dental emergency, there are a few things you can do leading up to receiving treatment from your dentist or an emergency care provider. Ultimately, your goal is to reduce pain and minimize your chance of infection until you can be properly treated.
A cold compress will reduce swelling, help fight excessive bleeding, and can reduce irritation.
A saltwater rinse can often relieve pain or swelling. Boil water and let it cool to a safe, warm temperature to prevent introducing bacteria to the mouth.
Hydrogen peroxide can also be used instead of saltwater.
If you lost a tooth, you can gently clean it and try to place it back into the socket. Keep in mind not to scrub it and avoid touching the root. If it won't go back into place easily, don't force it! You can keep it moist in saline solution or milk, but this will only help for at most an hour or two, so make sure to get to the dentist immediately!
Over-the-counter dental cement can help cover a tooth with a lost filling, or help keep a lost crown in place temporarily.
Protect Yourself from Dental Injuries
Remember what they say, "an ounce of prevention is worth a pound of medicine." If you or your child play sports, it's important to wear a protective mouthguard to avoid injury. Even if your activity is considered "non-contact," a mouthguard is still important to protect yourself from a fall or accidental collision.
Do You Need Emergency Dental Services?
Contact Pointe Dental Group at our numbers below so we can help you with a complete examination and treatment plan. For everything else, you can schedule an appointment with us today!
New patients can receive FREE comprehensive exam and consultation, plus a full panoramic x-ray with a paid cleaning procedure (a $200 value)!
Grosse Pointe Farms: (313) 881-2480
Shelby Township: (586) 803-8300


Don't miss a thing! Connect with us on Facebook!