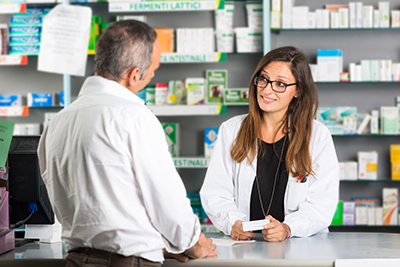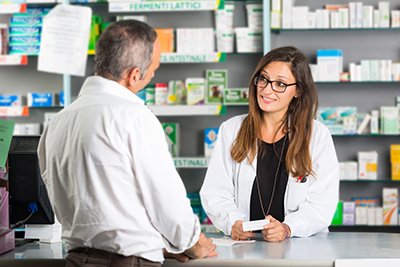 If you have obstructive sleep apnea, you're not alone. Millions of Americans suffer from the disorder, which causes you to stop breathing for brief periods during sleep. These pauses in breathing occur when your soft palate becomes overly relaxed during sleep, causing your tongue to block your airway. While they typically last around ten seconds, these pauses can negatively impact your health in multiple ways. Obstructive sleep apnea often leads to excessive tiredness during the day and can raise your risk of high blood pressure and heart disease.
Continuous positive airway pressure (CPAP) therapy is the most common method for treating sleep apnea, but many people find it less than ideal. CPAP treatment requires the use of a mask, which many people find uncomfortable, inconvenient, and even claustrophobic.
So what's the alternative?
The most popular CPAP alternatives are over-the-counter sleep apnea oral appliances and prescription dental devices. Of the two, which one is most effective? Let's take a look at both options and weigh the pros and cons of each:
Over the Counter Sleep Apnea Oral Appliances
Sleep Apnea oral appliances work by repositioning the tongue to keep the airway open. The over-the-counter versions are easy to pick up online, or by visiting your local drugstore, making them a convenient choice. They are also far more inexpensive than their prescription counterparts: a prescription dental device can run anywhere from $2,000-$3,000, while the VitalSleep, the most popular online option, costs just $40. Their affordability and ease of purchase make the over-the-counter dental devices seem like the preferable choices. However, unlike prescription dental devices, these less expensive appliances are not custom made and while they can reduce the snoring that comes along with sleep apnea, they don't keep always keep the airway open effectively.
Prescription Dental Devices
While prescription dental devices are significantly more expensive than the over-the-counter versions, their benefits make the increased expense well worth the initial investment. Prescription devices are custom made by your dentist, and far more comfortable and easy to wear than CPAP masks. They are designed not just to reduce snoring, but also to effectively open the airway during sleep and stop dangerous pauses in breathing.
The Choice is Clear
Even though it may be tempting to go with an over-the-counter model merely to save money, prescription dental devices are truly the way to go for anyone who cannot wear a CPAP mask due to comfort or claustrophobia issues.
Ready to invest in a prescription dental device to treat your sleep apnea? Pointe Dental Group can help! We offer specialized treatment for sleep apnea at our offices in Grosse Pointe and Shelby Township, Michigan. Our own Dr. Paul Van Walleghem has been treating patients for snoring and sleep apnea issues for the past 22 years. For more information about your sleep apnea treatment options, contact us or give us a call at one of our two Metro Detroit offices:
Grosse Pointe office: (313) 881-2480
Shelby Township office: (586) 803-8300
We look forward to helping you get a good night's sleep!
Sleep Apnea Dentist in SE Michigan
Have a question about the connection between oral health and sleep apnea? Pointe Dental Group is here to help!
Contact Pointe Dental's Sleep Apnea Dentist in SE Michigan at either of our convenient locations:
Grosse Pointe Farms
18342 Mack Avenue
Grosse Pointe Farms, MI 48236
(313) 881-2480
Shelby Township
50505 Schoenherr Rd # 170
Shelby Township, MI 48315
(586) 803-8300


Resources for Sleep Apnea