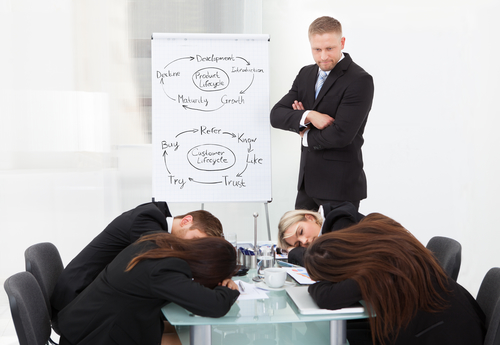 Pointe Dental Group is excited to host a free Sleep Seminar for the Shelby Township community. Please join us next Tuesday, June 17 to learn about Oral Appliance Therapy and the Treatment of Snoring and Obstructive Sleep Apnea. The seminar will be led by Pointe's own Dental Sleep Medicine expert, Dr. Paul Van Walleghem. Dr. Van Walleghem will discuss sleep apnea symptoms, treatment options, and risks of letting sleep apnea go untreated. To reserve your seat or to learn more, please call (586) 803-8300.
What is sleep apnea?
Sleep apnea is a common sleep disorder that affects an estimated 22 million Americans. Sleep apnea is characterized by loud snoring and pauses of breathing during sleep. An apnea episode occurs when a person's airway collapses during sleep and causes air to be blocked and can cause daytime drowsiness, headaches, jaw pain and more.
What are the risks?
If you are male, over the age of 60, or overweight, you have an increased risk of developing sleep apnea. Additionally, family history, general health, and habits such as smoking and drinking can affect the chances of developing the disorder. When left untreated, sleep apnea can cause serious health problems down the road including high blood pressure, obesity, diabetes, and heart failure. Over time, untreated sleep apnea can even decrease your life expectancy. Visit our sleep apnea page to learn about how Pointe Dental Group can help treat your sleep apnea!
About Dr. Van Walleghem
Dr. Paul Van Walleghem has 22 years of experience in Dental Sleep Medicine. He is a member of both the American Academy of Dental Sleep Medicine and the American Academy of Sleep Medicine. During the seminar, Dr. Van Walleghem will share his expertise about Oral Appliance Therapy, an alternative treatment option for sleep apnea.
Sleep Seminar Event Info
What? Free Public Awareness Sleep Seminar
When? Tuesday, June 17 at 6:30pm
Where? Shelby Macomb Medical Mall – 50505 Schoenherr, Suite 020 (Lower Level)
How? Reserve your spot by calling (586) 803-8300


Connect With Us
Facebook
Twitter
Google Plus: Grosse Pointe | Shelby Twp