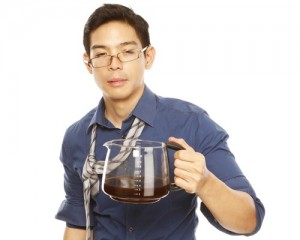 Think you may suffer from untreated sleep apnea? Has anyone mentioned obstructive sleep apnea to you? If so, please read the following article. Sleep apnea affects your health. You deserve to sleep peacefully, and be healthy! (Not sure what sleep apnea is? Read our blog: What Is Obstructive Sleep Apnea?)
Obstructive Sleep Apnea and Dental Health
During apnea episodes, the brain tries to circumvent the blocking of the airways by over-extending the strength and pressure exerted by the jaws. This can lead to teeth grinding or clenching, as well as jaw issues such as TMJ pain and misalignment. Dentists are often the first professionals to notice the symptoms of OSA, as they can see the dental misalignment and wearing of teeth that we normally miss in ourselves.
If you experience any teeth grinding/clenching or jaw pain, make an appointment with your dentist. He or she can perform an exam to look for the signs of obstructive sleep apnea.
Other Risk Factors Associated with Untreated Sleep Apnea
Left untreated, sleep apnea and OSA can cause serious health issues. Research has shown that over time untreated obstructive sleep apnea can contribute to the development of health problems such as weight gain, high blood pressure, cardiovascular disease, diabetes, and stroke.
Fortunately, OSA is easily treated with a special face mask and a continuous positive airway pressure (CPAP) machine. The CPAP and mask deliver continuously flowing air, which keeps your airways open while you sleep.
If you suspect that you or a loved one is experiencing the symptoms of obstructive sleep apnea, it is important that you contact your physician as soon as possible to schedule a sleep study. Having your apnea diagnosed and treated will not only improve the quality of your sleep, it will also help keep you healthy!
Sleep Apnea Dentist in SE Michigan
Don't live with untreated sleep apnea. Have a question about the connection between oral health and sleep apnea? Pointe Dental Group is here to help!
Contact Pointe Dental's Sleep Apnea Dentist in SE Michigan at either of our convenient locations:
Grosse Pointe Farms
18342 Mack Avenue
Grosse Pointe Farms, MI 48236
(313) 881-2480
Shelby Township
50505 Schoenherr Rd # 170
Shelby Township, MI 48315
(586) 803-8300


Resources for Sleep Apnea
Connect with Us!
Facebook