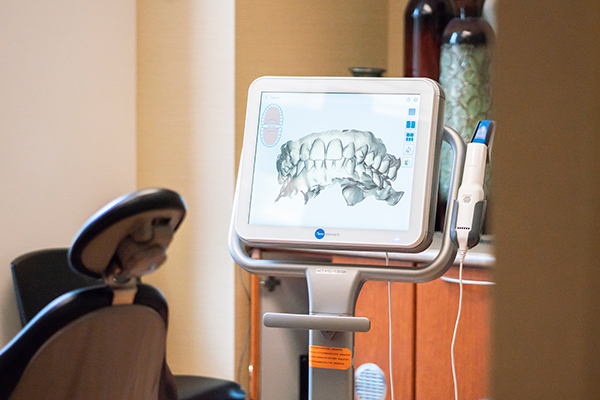 How many dental specialties are you familiar with? Most people know about general dentists. Chances are you're familiar with orthodontists too! But Pointe Dental Group staffs several types of dental specialists and those with additional education in specific fields, including a prosthodontist. What is a prosthodontist? Read on to find out more – and learn how they can help you restore your smile!
What is a Prosthodontist?
Like any dental specialty, a prosthodontist is an educated and trained dentist that has additional training in a focused field of dental treatment. Prosthodontics is centered around the diagnosing and treatment of dental health conditions involving missing teeth, damaged teeth or critical issues with your jawbone and structure.
While you may not have heard the word prosthodontist before, you're likely familiar with prosthetics. This is where their name comes from!
Their specialty requires, in addition to the extensive education to become a dentist, an additional 3-year post-doctoral program and additional residency that cover everything there is to know about dental restoration and treatment.
A prosthodontist retains the skills and knowledge to handle most issues related to general dentistry. However, their additional education offers them unique insights and experience when performing examinations and recommending treatments for issues related to their field.
What Are Some Common Treatments Prosthodontists Handle?
Prosthodontics covers a wide range of treatments all designed to restore dental health to those with missing teeth or maxillofacial (jaws or face) issues:
Dental Implants
The loss of a permanent tooth can cause physical and emotional trauma. Your mouth relies on a full set of teeth to grow properly as an adolescent, and to remain healthy in your adulthood. In addition to the risks of missing teeth, many find a gap in their mouth to be embarrassing – especially if it happened suddenly due to an injury or accident!
Prosthodontists are the experts when it comes to identifying the need for dental implants all the way to completing your treatment plan where you'll have a healthy replacement tooth!
Dental implants have come a long way in the last few years. New technology and new techniques make them look, feel and function exactly like your natural teeth. Your prosthodontist will be up-to-date with the latest information, ensuring that you receive the ideal treatment when looking for a dental implant.
Dental Veneers
Cosmetic veneers are a popular option for people with minor concerns about the appearance of their teeth. These thin laminates bond directly to your teeth and look perfectly natural – but don't replace completely missing teeth like implants do.
Because veneers need to look natural with your unique teeth, a prosthodontist is ideal to oversee the examination and preparation of your dental impression. This impression is used by a dental laboratory to create the final veneer.
The most common reasons behind getting cosmetic veneers are:
Cracked teeth
Grinded or worn-down teeth
Irregularly shaped teeth
Gaps
Extreme discoloration
Cosmetic veneers are a far simpler procedure than dental implants, but still require special care and preparation. The process for veneers can be completed in just a single day at Pointe Dental Group!
Dental Crowns
Among the most common types of full dental restoration are dental crowns. When a tooth has been damaged too severely from decay, or when large fillings have become cracked, a dental crown is placed over the tooth to protect it.
Once created, a dental crown is cemented into place to prevent any movement or gaps, keeping your natural tooth safe from additional harm.
In the past, dental crowns could require multiple visits and a significant waiting period before completion. However, Pointe Dental Group's CEREC technology allows us to complete your crowns in a single visit! This type of cutting-edge technology is one of the main benefits of working with a prosthodontist, who will be trained in the latest techniques to minimize your discomfort and restore your smile sooner.
TMD/TMJ
Temporomandibular joint disorder (known as TMD or sometimes TMJ) is an uncomfortable or extremely painful inflammation in your jaw joint and surrounding tissue. What is a prosthodontist's role in treating TMD? Everything!
While you may think of dentists as working with just your teeth and gums, your jaw is just as important. In fact, orthodontists often treat alignment issues with the primary purpose of ensuring proper jaw and bone development!
Likewise, prosthodontists are experts in matters related to your jaw – including the joints associated with TMD. They'll be able to diagnose your TMD and recommend treatment options to reduce your discomfort.
Dr. Bartolovic, Pointe Dental Group's Prosthodontist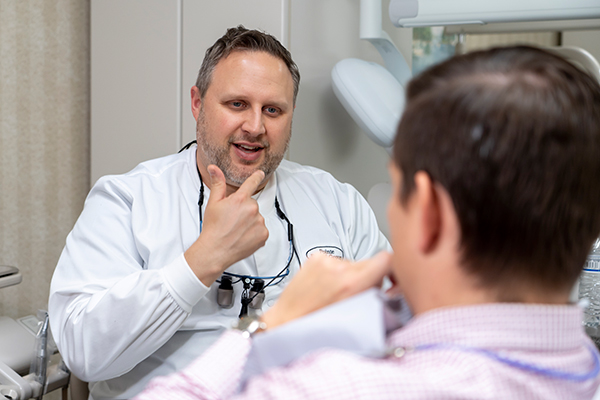 Pointe Dental Group is lucky to have one of the best prosthodontists in Michigan, Dr. David Bartolovic! In addition to 15 years of experience in dentistry, Dr. Dave is also on the Michigan Dental Association Peer review Committee for the specialty of prosthodontics! He's an active member of several dentist and prosthodontic organizations and is well-versed in modern techniques and technology in dentistry.
Keep Your Smile Healthy
We want to help you maintain good oral health and a beautiful smile. Regular teeth cleaning and dental check-ups are an important part of your routine, just like brushing and flossing. Schedule an appointment with us or call and take the first step toward keeping your smile radiant.
Grosse Pointe Farms: (313) 881-2480
Shelby Township: (586) 803-8300

Don't miss a thing! Connect with us on Facebook!