Get the Smile You've Always Dreamed Of!
Whether you're looking for a subtle change or a dramatic makeover, orthodontic treatment can change your life. When you achieve that perfect smile, you'll feel an incredible boost of confidence that can improve your relationships, career, and self-esteem.
Pointe Dental Group in Michigan offers a variety of treatment options to correct your spacing, crowding, functional, and developmental issues. Partner with us for the quality care and comfort you deserve. We have locations in both Shelby Township and Grosse Pointe to serve you!
Before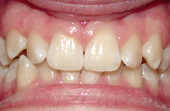 After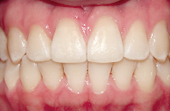 Invisalign
If you don't want anyone to know you're wearing braces, you can count on Invisalign clear aligners to keep your secret.
Discover more about Invisalign.
Before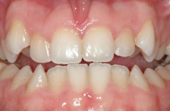 After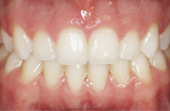 Clear Braces
If you need the power of traditional metal braces but want a more natural look, aesthetic ceramic braces are the clear choice. We offer clear braces at both of our Michigan locations.
Learn more about Clear Braces.
Not Mad About Metal? Here are 3 Alternatives to Traditional Braces
Before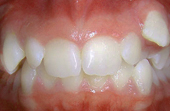 After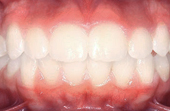 Traditional Metal Braces
For more simple to complex alignment and bite issues, traditional metal braces offer maximum results.
Find out more about traditional braces.