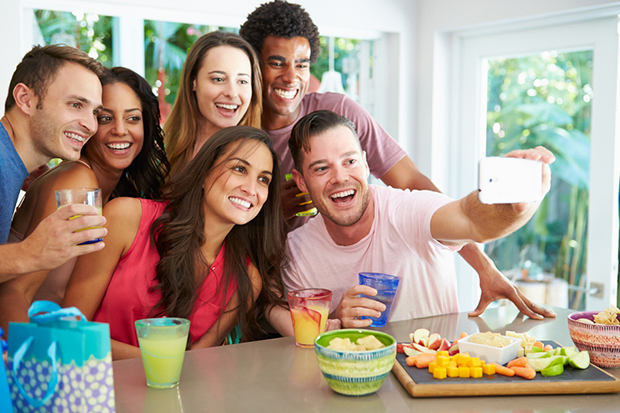 Summer always brings plenty of reasons to smile. Beyond the warm, sunny days, there are milestone events, like weddings, anniversaries, graduations, and class reunions. If you want to sport a truly spectacular smile this summer, start off the season with a smile makeover. We've got 4 ways you can you can have your smile ready for these events, and all the photos that go with them.
#1 Teeth Whitening
The easiest way to get a brilliant smile is with one of our teeth whitening procedures. Teeth whitening is perfect for those who want a spectacular smile in a short amount of time, as well as those who want to transform their smiles long-term.
We offer three types of whitening for your convenience! The first is our long-term (customized) tray system. This procedure will give you the absolute tooth-maximum whitening effect. Pressed for time? We also offer an in-house whitening procedure that can be done in one visit or a short-term tray system.
Each of our teeth-whitening procedures are:
Easy – our simple and quick systems can be done at home or in the office
Pain-free – whitening systems are a gentle way to a smile makeover
Non-invasive – you'll get a great smile without an invasive procedure
Fast – You'll see results within a few days or even hours
#2 Veneers, Bonding, & Crowns
Have you always dreamed of a perfect smile, but didn't think you could ever have it? We can make that dream a beautiful reality with veneers, bonding, or crowns. Veneers are wafer-thin, custom-made shells of tooth-colored material designed to cover the front surface of teeth. These shells are bonded to the teeth changing their color, shape, size, or length. With proper oral health care, your cosmetic veneers will last for many years.
In tooth bonding, a tooth-colored resin material is bonded to the tooth using adhesives and a high intensity curing light. Bonding is a great way to improve minor tooth discolorations, chips, or to close a gap between teeth. In it is less invasive than veneers and can produce extraordinary.
Crowns – as their name implies – are tooth-shaped caps that encase damaged teeth, restoring them to their original shape, size, and strength. Crowns are most often used to protect a weak or cracked tooth, to restore an already broken tooth, to cover a large filling when there isn't much of the tooth left, to hold a dental bridge in place, to cover misshapen or discolored teeth, or to cover a dental implant. The process of getting a crown may require multiple visits, but the outcome is a beautiful, strong tooth that makes your smile, well, something to smile about.
#3 Cosmetic Gum Enhancement
Also known as gingival surgery or gingivoplasty, cosmetic gum enhancement can lengthen the look of your teeth by removing excess gum tissue. Conversely, it can also cover the roots of teeth exposed by a receding gum line. View our Smile Gallery to see the incredible results cosmetic gum enhancements can make.
#4 Braces
Maybe your landmark events won't happen until next summer, but you'd like to start making a major change in your smile. Braces might be the perfect smile makeover option for you. Depending on the severity of your tooth misalignment, braces can have your teeth picture perfect just in time for all those pictures that are sure to be taken.
When it comes to orthodontic braces, we offer:
Clear aligners
Aesthetic clear braces
Traditional metal braces
Can't decide which is right for you? Read our blog about the differences between traditional braces and clear aligners.
Ready for a summer smile makeover?
Schedule a consultation with our experienced dentists or orthodontists. We'll help you decide which cosmetic dental option is the right choice for you. We have two convenient locations standing by to serve you. Contact us today to get started!
Grosse Pointe Farms: (313) 881-2480
Shelby Township: (586) 803-8300

 Don't Miss a Thing! Connect with us on Facebook!