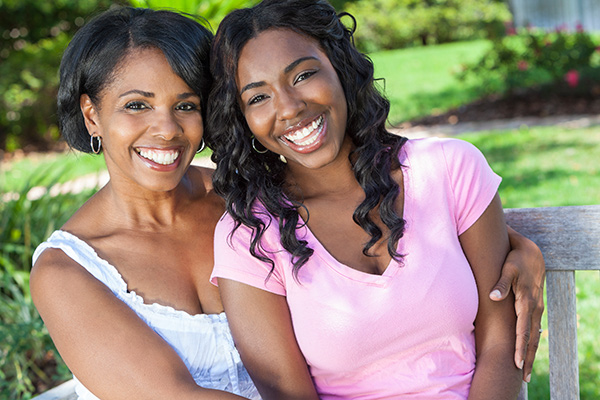 You already know that caring for your teeth and gums is important to your oral health and your health in general. But do you know how to tell if you are doing a thorough job of cleaning your teeth and gums? Here are 5 signs of good oral health from Pointe Dental Group, serving Shelby Township and Grosse Pointe Farms, MI.
#1 Your Teeth Are Not Sensitive
Healthy teeth are pain-free! If you have persistent tooth sensitivity, then you should talk to you dentist immediately. Sensitivity usually indicates that your enamel has deteriorated, and the nerves of your teeth are exposed. This is a problem that can lead to cavities and needs immediate attention! Your dentist may recommend treatment.
#2 Your Gums Are Pink
Pink gums mean healthy gums. If you are experiencing an issue, you may notice a change in the color of your gums first. Red gums could be an indicator of the beginning of gum disease, where as white or pale gums could be a sign of anemia. Your gums should be pink in color and firm to the touch with no swollen or tender areas. Flossing daily helps to keep gums healthy and prevent places for bacteria to cause damage, decay, and bad breath.
#3 Your Teeth Are Smooth & Strong
Each time you visit your dentist, your dental team will check the condition and strength of your teeth. To the touch, your teeth should feel smooth, indicating that you are brushing thoroughly. If you notice a gritty or rough texture, spend some extra time on your cleaning routine! Regular dental check-ups are also important. Tiny cracks or other issues are not always visible to the naked eye. Sometimes clenching or grinding your teeth causes damage that can only be detected by a professional.! Make sure to schedule your appointment every six months.
#4 Your Breath is Pleasant
Healthy mouths are pleasant or neutral-smelling. Bad breath is often a sign poor hygiene, a mouth overrun with bacteria, or another oral issue. The presence of bacteria and food particles is directly related to persistent bad breath. Avoiding certain foods can help.
Bad breath can also be caused by other health issues such as diabetes or sinus infections. Did you know that sometimes medications cause dry mouth which also causes unpleasant breath? Your dentist can discuss options to help relieve dry mouth symptoms.
Make sure you stick to brushing, flossing, and rinsing with mouthwash routine twice a day, and visit the dentist for cleaning appointments.
#5 Your Gums Do Not Bleed During Brushing & Flossing
Gums that bleed indicate weak tissue, poor care, and an abundance of oral bacteria. These are the first steps toward gum disease! A proper dental care routine of brushing and flossing, combined with regular dental check-ups can help you avoid any issues.
Good oral health and dental hygiene can help prevent bad breath, tooth decay and gum disease—and can help you keep your teeth as you get older!


Schedule an Appointment Today!
Whatever your dental needs, we're here to help. If you have questions, or would like to speak with one of our dentists in SE Michigan about your dental options, contact us!
Schedule an appointment with us today! New patients can receive FREE comprehensive exam and consultation, plus a full panoramic x-ray with a paid cleaning procedure (a $200 value)!
Grosse Pointe Farms: (313) 881-2480
Shelby Township: (586) 803-8300
Don't miss a thing! Connect with us on Facebook.